Sometimes kids seem to sail through their early years without a care, regardless of the complicated realities of their lives or those around them.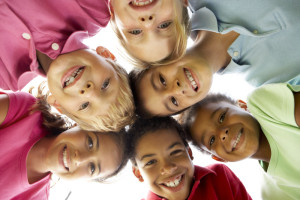 Other more sensitive kids may experience and express more anxiety, worry or even depression at an early age. Many of us are "hard wired" to feel environmental stressors deeply. Even more than adults, some children experience obsessive-compulsive symptoms that seem to get worse when stress increases.
A few things can often remedy children's emotional distress:
Reducing environmental stressors
Teaching the child new ways to communicate what they're feeling while not judging or criticizing
Teaching children new skills to help them cope with stressors
Mary uses sand tray therapy, Theraplay® techniques, and other play therapy techniques to connect with children and build trusting, therapeutic relationships. Mary also works with parents to help them strengthen bonds with their children, understand the importance of and how to be playful with their children, and to be role models for emotional regulation so children can learn healthy boundaries and have emotionally healthy lives.